Our company is headed by founder and president, Irene F. Goodman, Ed.D.
Under Dr. Goodman's strong leadership, GRG has earned a reputation for its rigorous, high quality work and impeccable client service. GRG's staff includes research associates, research assistants, and administrative personnel. Working individually and in teams, we combine knowledge and experience in education, psychology, science, history, technology, human development, sociology, and family studies. Each project at GRG is tackled by staff members who are best suited to the needs of the job. When appropriate, we provide additional expertise through our group of long-term senior consulting associates and through university faculty and experienced field researchers around the country. We also have regular student interns from local universities.
Brief biographical sketches of staff and consultants are provided by clicking on a staff person's name below. Staff members email addresses' can be found by clicking on their picture.
GRG Senior Staff Biographies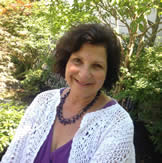 Irene F. Goodman, Ed.D., Founder and President, brings to clients over 40 years of experience in research, teaching, and consulting. She started the company in 1989 as a sole proprietor (dba Sierra Research Associates), providing a variety of research, consulting, training, and product development services. Gradually, she began to specialize in the evaluation of a wide range of educational programs. By 1995, the client base and the scope of the projects had grown significantly, prompting Dr. Goodman to hire staff and incorporate the company as Goodman Research Group, Inc. While the company has grown in size and scope, GRG remains a workplace that reflects a strong commitment to community and collaboration, both among staff members and with clients.
In her leadership role, Dr. Goodman has oversight responsibility for all GRG strategic planning and business development, project work, staff mentoring, and fiscal matters, while managing several projects. In addition, she provides consultation on evaluation to clients and groups, and gives workshops and lectures on the subject. She served as the Principal Investigator (PI) for GRG's own research project, Massachusetts Linking Experiences and Pathways Follow-On, or M-LEAP2 (please see our Current Project page for a project description). Dr. Goodman also served as PI for the eight-year longitudinal evaluation of the National Cancer Institute's Science Enrichment Program (1998-2004), the ground-breaking longitudinal Women's Experience in College Engineering (WECE) Project (1998-2002), funded by the National Science Foundation and the Alfred P. Sloan Foundation, and GRG's original M-LEAP1 study (2010-2013).
Her earliest professional experiences (following a B.A. in Psychology from UCLA and a Master's in Child Development from Washington State University) were in the domain of childcare and early education. She was the director of the Tacoma Community College (TCC) childcare center in Tacoma, Washington in the mid 1970s, and chaired a panel to develop an early childhood education curriculum at TCC. She then became an Assistant Professor of Child Development at the University of Wisconsin-Madison and concurrently the statewide Extension Child Development Specialist. She traveled extensively around the state, offering consultation and teaching to extension staff, other educators, and the general public, while maintaining her Madison campus faculty roles.
Dr. Goodman earned a doctorate in Education, specializing in Human Development, from Harvard University. While a doctoral student, she was an evaluation consultant to various local and national organizations and also taught courses at Dartmouth College and Tufts University as Visiting Lecturer. Prior to founding GRG, she had an extensive research consulting practice, designing and conducting evaluations, developing instructional materials, and carrying out regional training sessions on public policy issues. She also had stints as senior research associate at other research institutes.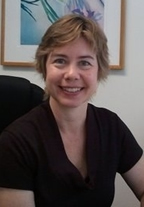 Colleen F. Manning, M.A., Director of Research, provides oversight of GRG's research program, including establishing and helping to maintain research policies and procedures, reviewing research proposals and plans, and supporting project management and staff professional development. Ms. Manning manages select projects and provides evaluation consultation to client organizations. She joined GRG in 1994, and has carried out over 75 evaluations of educational programs, including science education programs, parenting education programs, and educational television shows and outreach campaigns. She also has carried out research on child care workforce and market rate issues.
Ms. Manning is nearing completion of her dissertation toward a Ph.D. in Public Policy from University of Massachusetts-Boston. During her doctoral studies, she taught courses in research methods and statistics to Master's students and held a research position at the Center for Social Policy, McCormack School of Policy Studies at University of Massachusetts-Boston. She has an M.A. in Child Development from Tufts University, where she taught at the Tufts Educational Day Care Center and interned with the Boston Medical Center's Division of Developmental and Behavioral Pediatrics. She earned her B.A. in Psychology from Mount Holyoke College.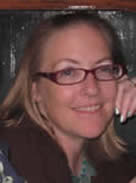 Karen C. Gareis, Ph.D., Senior Research Associate and Director of Professional Development, joined GRG in April of 2009. In her role as Director of PD, Dr. Gareis leads GRG's continuing education and training program to ensure that staff stay abreast of emerging theory, research, and methods in the field of evaluation.
As a Senior Research Associate, she is currently managing evaluations of projects funded by NSF, NIH, NOAA, and IMLS, including EDC's STEM Learning and Research (STELAR) Center and Massachusetts "Exploring Computer Science" Partnership (MECSP), MASS MoCA's It Takes a Village/Art for Change project, and a project to provide adult science programming in public libraries: Dartmouth and DMG's Rural Gateways project.
Dr. Gareis has conducted studies in a variety of areas, including social support, program evaluation, and gender. Before joining GRG, she spent 12 years at Brandeis University's Community, Families, and Work Program conducting research on work-family issues. She also spent 5 years as an adjunct lecturer at Boston University teaching Introductory Psychology and Social Psychology. Dr. Gareis received her doctorate and M.A. in Social Psychology from Boston University's graduate program in Human Development and a B.S. in Psychology with minors in Linguistics and Anthropology from University of Illinois at Urbana-Champaign.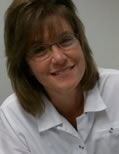 Anne Marie Amello, Finance Manager, has been a GRG staff member since 1998. She provides financial coordination and budget monitoring for all of GRG's projects, and assists Dr. Goodman with all aspects of fiscal management. Before coming to GRG, Ms. Amello was on the staff of the Office of Professional and Continuing Studies at Tufts University for seven years, promoted from junior staff assistant to administrative assistant. She also worked at Malden Hospital and, before that, at the First National Bank of Boston. She graduated from Bunker Hill Community College in the Human Services Program.
GRG Consulting Associates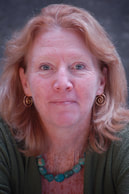 Janet M. Smith, Ph.D., who operates as Edscape Consulting LLC in Arlington MA, is serving as an evaluation consultant to GRG on several projects of NASA's Universe of Learning program. Her consulting practice bridges evaluation and research, focusing on equity in education, particularly in programs related to the sciences. Additionally, she has evaluated bilingual teacher training programs in Haiti, and academic and STEAM innovation programs for urban youth. She has conducted internal evaluation at The Steppingstone Foundation, Boston University School of Public Health and Salish & Kootenai (tribal) College. She has also carried out external evaluation for Boston Public Schools, The Possible Project, EXPLO, Massachusetts Department of Elementary and Secondary Education, US Department of Education, and the Ministry of Education in the United Arab Republic. Janet was also a staff researcher at TERC, Cambridge MA, contributing to research and publications on the experiences of women of color in STEM education and careers and science assessments for bilingual middle-school students.
Dr. Smith's doctorate was earned at Boston College in Curriculum and Instruction, Teacher Education, and Special Education. Her dissertation was on immigrant Latino parents' perspective of parent engagement, for which she won an award from the Northeast Educational Research Organization for outstanding graduate research. She also holds a Master's degree in Professional Studies in Communication from Cornell University, and a B.A. in Fine Arts and French Language from Holy Cross College. She is fluent in Spanish, as a result of Peace Corps service in Central America. She holds dual citizenship from the U.S. and Ireland.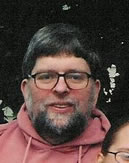 Robert T. Brennan, Ed.D., has provided support in quantitative research methods, from study design to statistical analysis, to GRG since 1993. Dr. Brennan has considerable experience in advanced statistical techniques, including hierarchical linear modeling, item-response theory, logistic regression, confirmatory factor analysis, and structural equation modeling. He was the project statistical methodologist for GRG's NCI SEP project and has consulted on numerous other GRG projects, including the WECE study of women enrolled in engineering. He brought his vast experience in studying CPR training to several projects that GRG conducted for the American Heart Association, American Red Cross, and the National Safety Council.
Dr. Brennan has authored and co-authored over 50 scholarly articles on topics in social psychology, education, medicine and public health. He currently holds an appointment in the Department of Social Medicine at the Harvard Medical School and has taught courses in hierarchical linear modeling (HLM), research design, measurement, data collection, and program evaluation at Harvard, at both the schools of Education and Government. He holds an A.B. from Amherst College, an M.A. from Middlebury College, and a master's and a doctorate degree from Harvard University Graduate School of Education.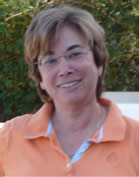 Bonnie Newman, M.A., M.Ed brings her strength in management and strategic planning to GRG, both as an internal consultant and as part of evaluation teams when organizational strategy is a key component of the evaluation.
Ms. Newman brings 35 years of administrative leadership experience in higher education and the non profit sector. During her 14-year tenure at Tufts University, she served as Associate Dean of Arts and Sciences, Director of Continuing Education and Summer  Programs, and Director of Tufts European Center in Talloires, France, and earned a reputation for expanding programs. Subsequently, she served as the Executive Director of the national non-profit, A Better Chance, and then as an independent management consultant. Her consulting work included interim executive director positions in eight non-profit organizations, helping them to expand their services in order to meet the needs of diverse audiences and to maintain viability. She brings administrative expertise, strategic/analytical orientation, and strong interpersonal and facilitation skills to help small- to medium-size organizations achieve their planning, organizational management, and program development goals.